How to block calls on iPhone – Fedup with unknown calls on your iPhone? then here is the simple trick to blocks unknown calls or unknown mobile numbers on your iPhone. If you are ready to block the number of your device then follow the steps mentioned below. You can use these steps on any of the iOS Option System like iOS 7, iOS 8, iOS 9, and iOS 10. You can block as many numbers you want on your iPhone device and then you can also unblock them whenever wanted.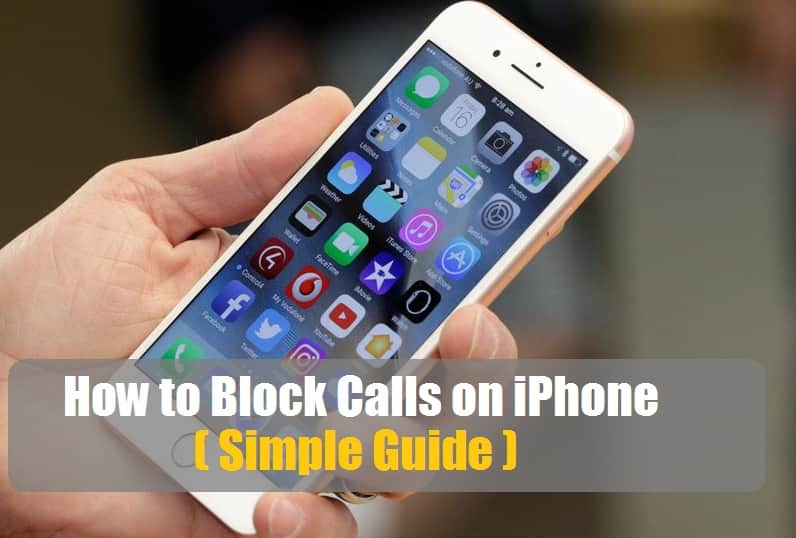 In earlier versions of iOS devices, you need to jailbreak your device to block the unknown numbers but as you know the technology becoming vast, developers have added an additional option to block the caller immediately on your iPhone. So be careful while you block a mobile number and then unblock if required.
How to Block Calls on iPhone
So if you get a number of calls from unknown number then block the caller immediately from your iOS device. So to block the caller, you can follow the steps mentioned below.
If you have saved the unknown contact on your iOS device then you can block the callers by using the steps mentioned below.
Open your mobile contacts and the search for the contact which you want to block and then Tap on contact.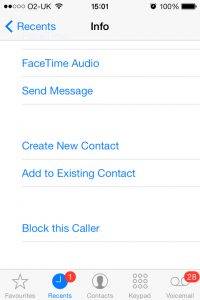 Now you can see "i" symbol, click on it and then scroll down as you can see block the number option. Tap on it and then it will ask you to verify the number before you block.
Tap Block Contact. You can see that number will be on the blocked list immediately.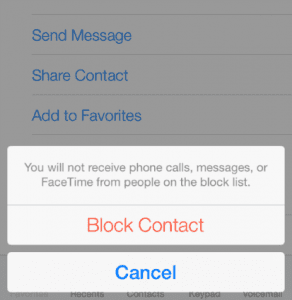 If you didn't save the number, then Tap on the "i" symbol which you see right side of the number. Tap on it and then you can see an option to Block This Caller. As you tap on it, the number will be moved into blocked list. You can see all the contacts in the Blocked Category in the Phone Settings > Apps category.