How to update internet explorer – Internet Explorer is an inbuilt search engine available for all the Windows Operating System. Even if you want to download any software and application on your Windows PC/laptop after you buy, you will definitely need to use Internet Explorer. Even some of the Website of government Organization supports only Internet Explorer to browse the website. Internet Explorer plays a prominent role in your Windows Operating System. So to use Internet Explorer in the right way, you need to have an updated Internet Explorer and all the plugins installed in it.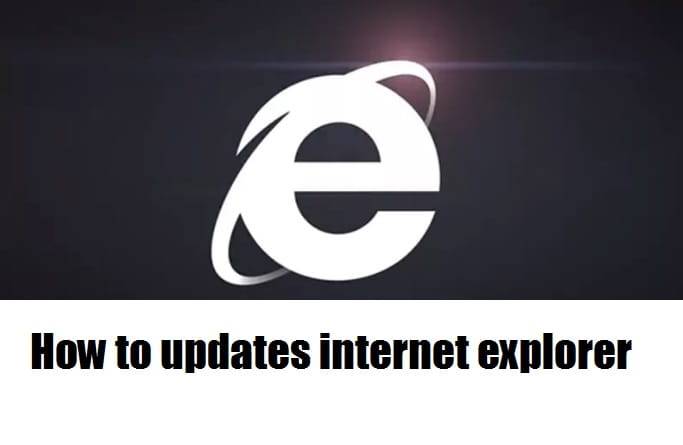 Latest Version of Internet Explorer is Version 11 with all the updates installed in it. If your internet explorer does not update automatically then you can install manually from your computer.
How to Update Microsoft Internet Explorer
If you do not have Internet Explorer on your Windows PC/laptop then you can download from the Microsoft official website. Click on this link
https://support.microsoft.com/en-us/help/18520/download-internet-explorer-11-offline-installer
which will take you to direct download page. Choose the language you prefer and ten choose your Operating System. Now click on Download option you see on the screen.
Now Double click on the Application which you have downloaded to install on your Windows Operating System. You will a new window to install the application on your Windows PC/laptop. Now you need to accept the terms and conditions. Check the box and ten click finish. Restart your Windows OS and then start using the Microsoft Internet Explorer.
Enable Updates on Internet Explorer
After installation Internet Explorer, you can enable updates so that you need to install the application everytime you want the latest version. Open Internet Explorer and then Click on the Settings Icon which is on the top right corner and then About Internet Explorer. You can see Install new versions automatically check box. Check it and then click on Close.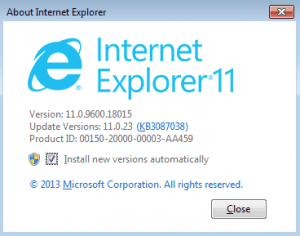 Now your Internet Explorer will automatically install all the updates on your Windows Operating System.