How to remote access a computer – Yes, you can connect to another computer which is running Windows Operating System through the internet. Make sure that both the devices are connected to the same network or to the internet. Microsoft as given a remote connection option in all the Windows Operating System as you need to set a network between them and then have the same browsing. After connecting to the remote computer which is a safe connection between the devices as you can transfer that data between the computers.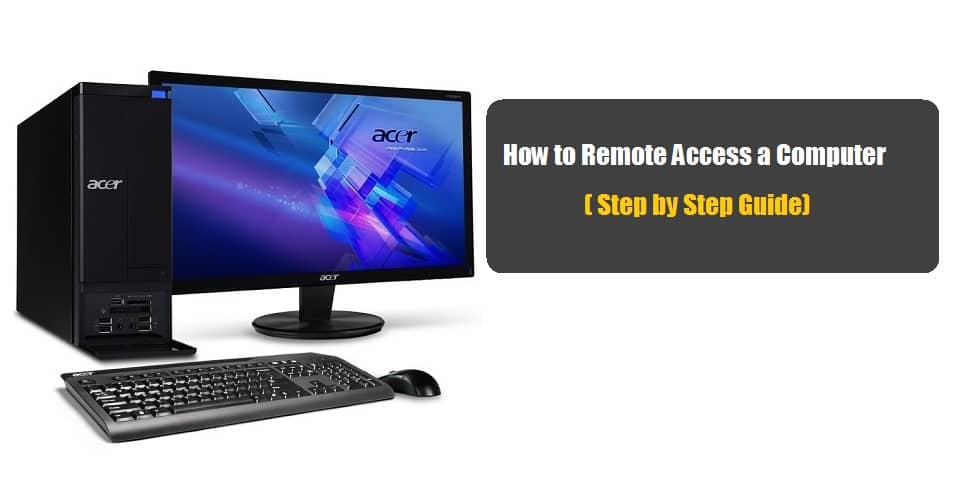 So if you are ready for all the requirements then you can follow the steps mentioned below.
How to Allow Remote Connections on the Computer
So you use these steps on any of the Windows Operating System. But am going to explain you by using Windows 7 Operating System.
Open your Windows Operating System and then click Start Button. Now right on the Computer and then choose Properties.
Under Properties, choose Remote Settings and then open as Administrator. Enter the password if prompted.
Now you need to choose among the three options you see. Select Users and then in Remote Desktop Users dialog box. Click on Add.
Select Users or Groups Dialog box. If you want to choose any Location then click on locations and select the location you want.
Now you need to add the username of the computer which you want to add under "Enter the objects names to select". Click OK.
Go to Remote Computer and then click System in the Start Menu. You can see Computer Name, Domain, and Workgroup Settings.
If you have any connection error then that would be because of firewalls you use. Open Control Panel and then choose to Allow a program through Windows Firewall and then Click change settings and then check Remote Desktop. Click OK as it will save all the changes.
So if you are ready ten type Remote Desktop Connections and then you can see an option to connect to the remote device. Click Connect and then you will be in safe connection.