Password Protect a Microsoft Excel Document – Almost Every user who has a Windows or Mac PC/laptop uses Microsoft Excel on their PC or Laptop. Microsoft Excel is used by millions of Consumers, Business Mens, In government Institutions, and also in many other organizations. Also, you are one among them who uses Microsoft Excel on Windows or Mac Operating Systems. So here in this article am going to explain to you how to Protect your Microsoft Excel file by using a Password.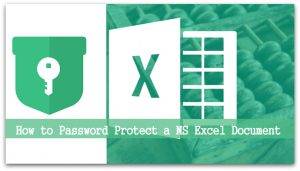 How to Password Protect a Microsoft Excel Document
So save the Excel document with all your data in it on Desktop or else on any other directory. Now open the Excel file which you want to protect and follow the steps mentioned below.
Go to File Menu and then you can see options like Info, New, Open, Save, and much more. But click on Info option.
In the Info label, you can see Protect Workbook option. Click on Protect Workbook option and then you can Mark as Final, Encrypt with Password, Protect Content Sheet, and many more.
Select Encrypt with Password option and then you can see a small window to encrypt the folder by assigning the password to it.
Enter the password which you want to put in the box and then click OK.
So by this way, you can protect your Excel Document by using a password on it. If you try to open the document then you will be asked to enter the password.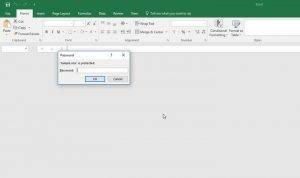 If you want to add a password to each and every document then you need to use the same steps on every file. As there is no alternative option to use. So better to add all the documents in one folder and then assign a password to the single folder. Then that might help you to protect your Excel Documents.