How to Connect Bluetooth Speaker to Windows PC/Laptop – If you are a Music lover and if you wish to play the sound to the speakers while you Play games, While to listen to music then this article may help you much more. Yes nowadays as the technology as increased, you can connect to the speakers wirelessly. If your Windows PC or Laptop has a Bluetooth option, then you are lucky to connect your Speakers via Bluetooth. Connect your Speakers to Windows PC by Bluetooth option by reading this article.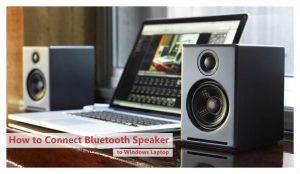 If you have a Bluetooth option inbuilt on your Windows PC or Laptop then you can easily connect to any Bluetooth device and sare the data which you want. You can also watch movies and videos from one device to another device if you connect via Bluetooth.
Simple Steps to Connect Bluetooth Speaker to Windows 10 OS
These steps are common to any Windows Operating System and then you can apply them if you have a Bluetooth speaker. Not on Bluetooth Speaker but you can also connect to Bluetooth Headphones
So to connect the speakers via Bluetooth, open the Settings App, and then select the Devices.
Under Devices, you can see Bluetooth option, Turn On and then Turn on the Bluetooth on your Speaker.
As you turn on Bluetooth on Windows PC, you can see all the Bluetooth pairing devices which are available near to you.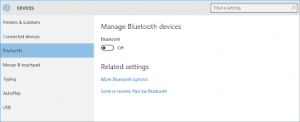 Select the Bluetooth name of your Speaker and then click on the pair option to complete the pairing process.
Once you are connected, play the music you want to listen via speakers.
So by this method, you can connect your Windows PC or Laptop to the Speakers via Bluetooth. If you want to adjust the Volume, then you can use all the options which are available on your Windows PC or Laptop or else you can use the Speakers adjustments.