How to Deactivate or even Delete Snapchat account – Snapchat as made many people share Photos, Videos, Message to any Snapchat account user for free. You can use Snapchat account whenever required as it is available for all users at any time. But if you are any user of Snapchat and taken to delete or deactivate your Snapchat Account then you are at the right place. Yes, you need to deactivate your Snapchat account if it is of no more use. If you wish to delete your account from your Snapchat Mobile Application then follow the steps mentioned below.
Snapchat will not delete all your data from its database as it will not deactivate till one month. If the Snapchat user changes his/her mind to use Snapchat account then it will help to get back your data from the database. So now you are deactivating your account but not deleting it completely from the Snapchat Database.
Steps to Delete or Deactivate Snapchat Account
Open the Snapchat Application on your Android Device and then enter the Username and Password to access your Snapchat Personal Account.
Enter Username and Password and then check the I'm not a robot box and then tap on login.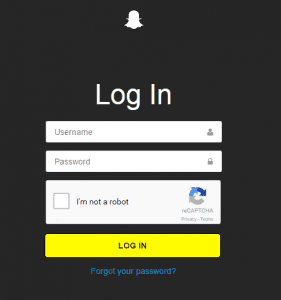 Now you can see your Snapchat Profile, recover all your data if you have any from Snapchat Application.
Tap on the Settings option and then scroll down. You can see Delete Account Option.
Tap on Delete Account and then you will be asked to verify your account and then Tap on Delete Account.
Now you will get a message from your account will be deactivated soon. You can also see that In 30 days, your account will be deleted completely from Snapchat Database. If you want your Snapchat Account to reactivate ten simply Login using your Username and Password.
Follow us on our Facebook Page: http://smartworld.asia/support-us/